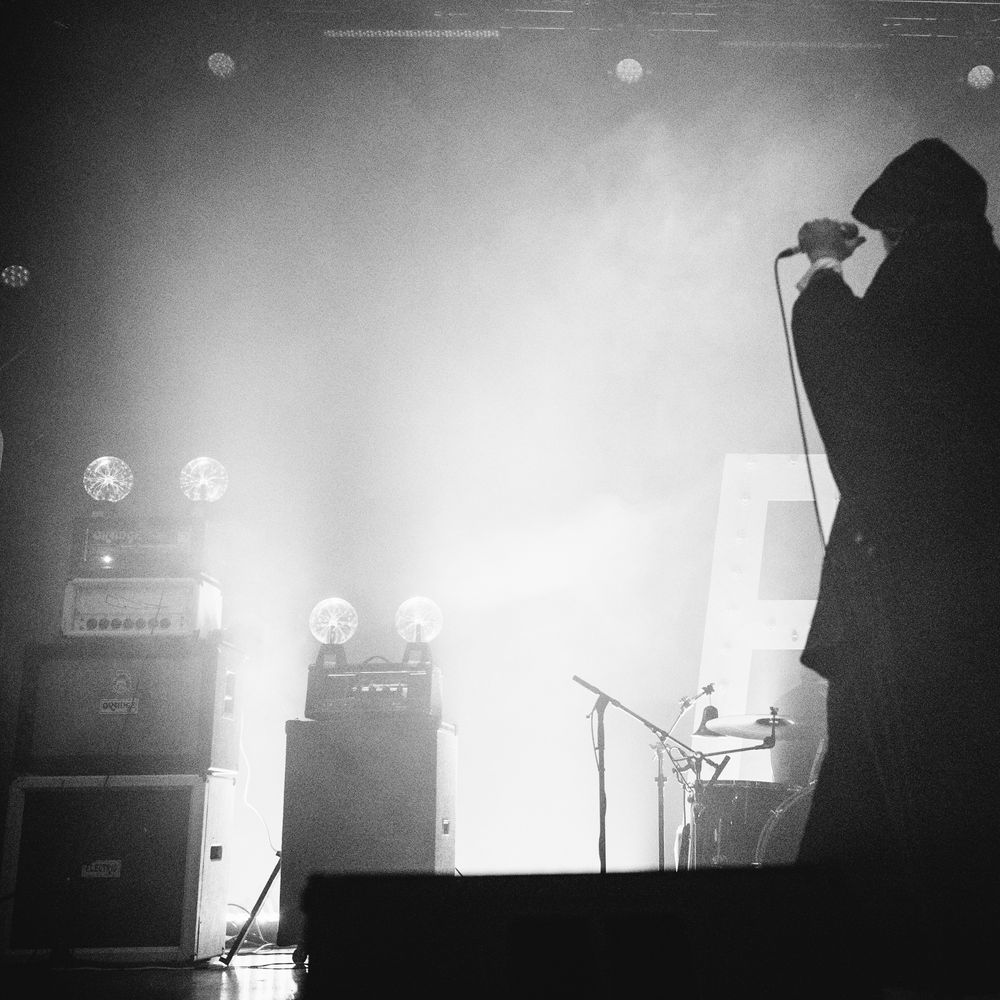 "They're from somewhere in Oklahoma. The part of Oklahoma that has UFO cults, bathtub acid, wizard robes, custom vans and amplifiers the size of refrigerators. There's a good chance Rainbows will blow your mind for good, so use caution..."  
-Classic Rock Magazine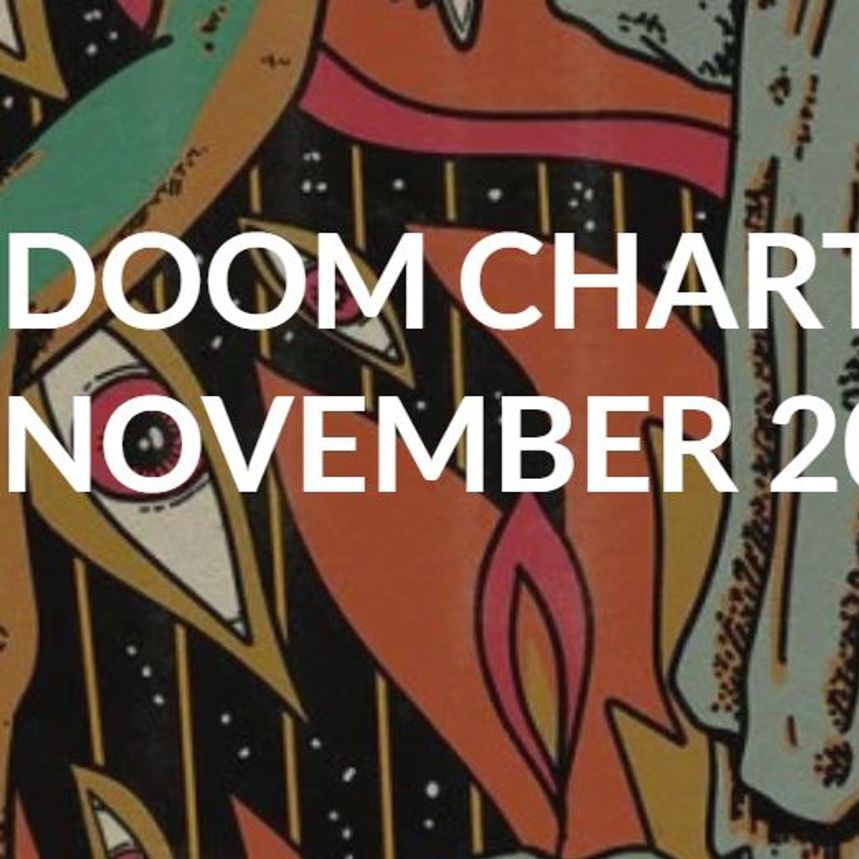 Head Pains debuts in top 10 on Doom Charts
Doom Charts November 2019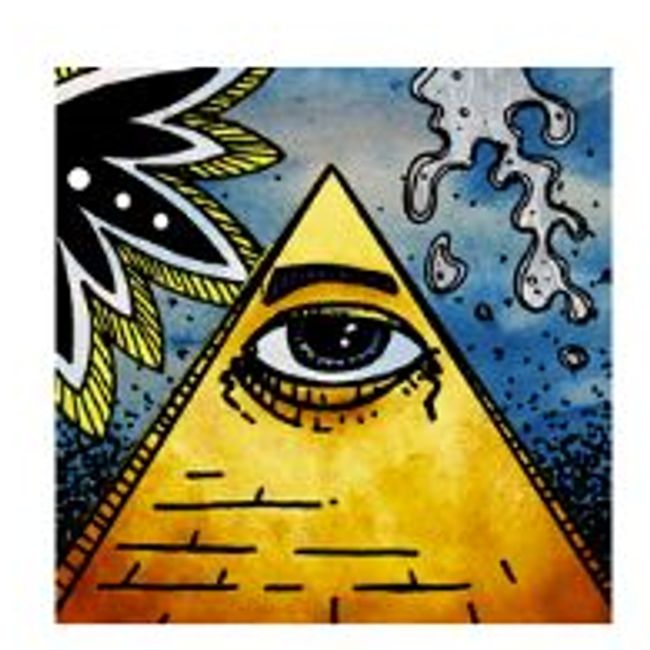 It's Psychedelic Baby Magazine Streams 'Electricity on Wax'
New Single Debut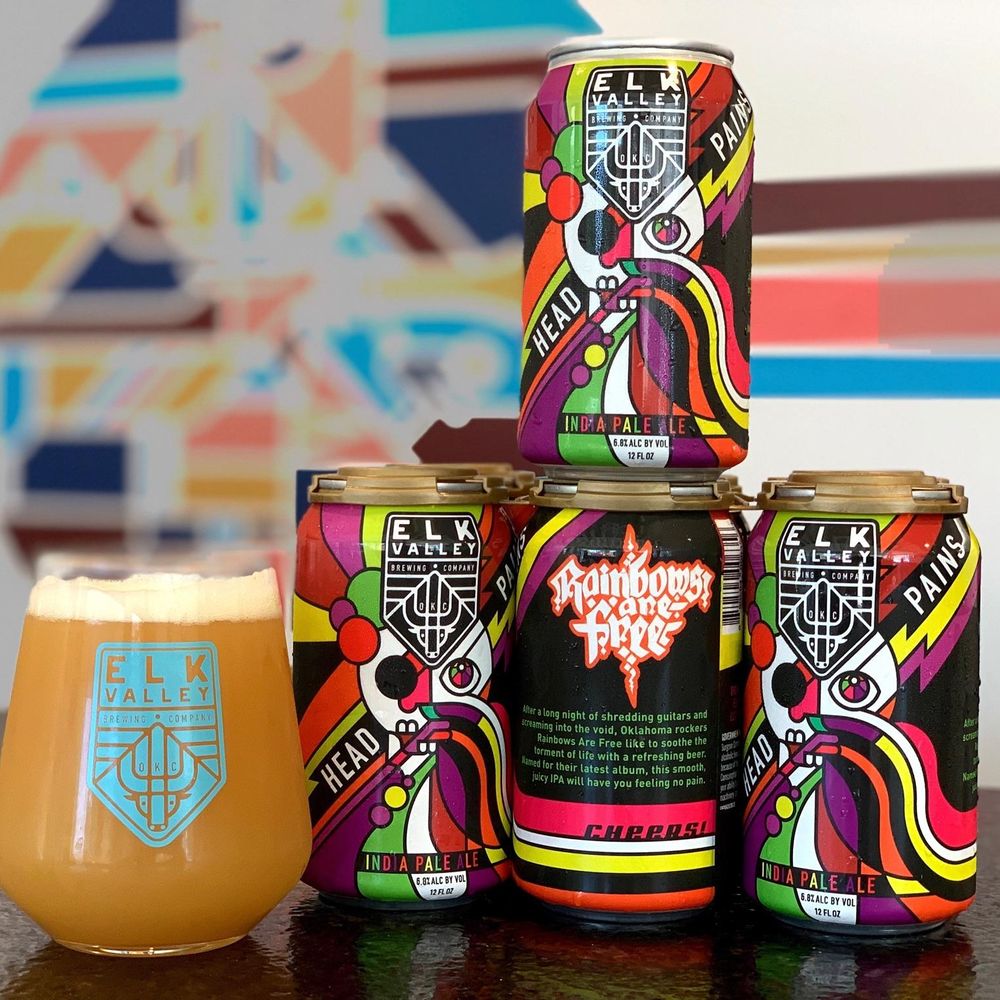 Rainbows Are Beer!
Head Pains Beer Collaboration with Elk Valley Brewing
We are beyond excited to announce our beer collaboration with Elk Valley Brewing Company located in OKC, OK. 

'The beer is a 'zero-IBU' IPA, a style that focuses primarily on flavor and aroma with very little perceived bitterness. It will be smooth and easy to drink, with strong citrus flavors.'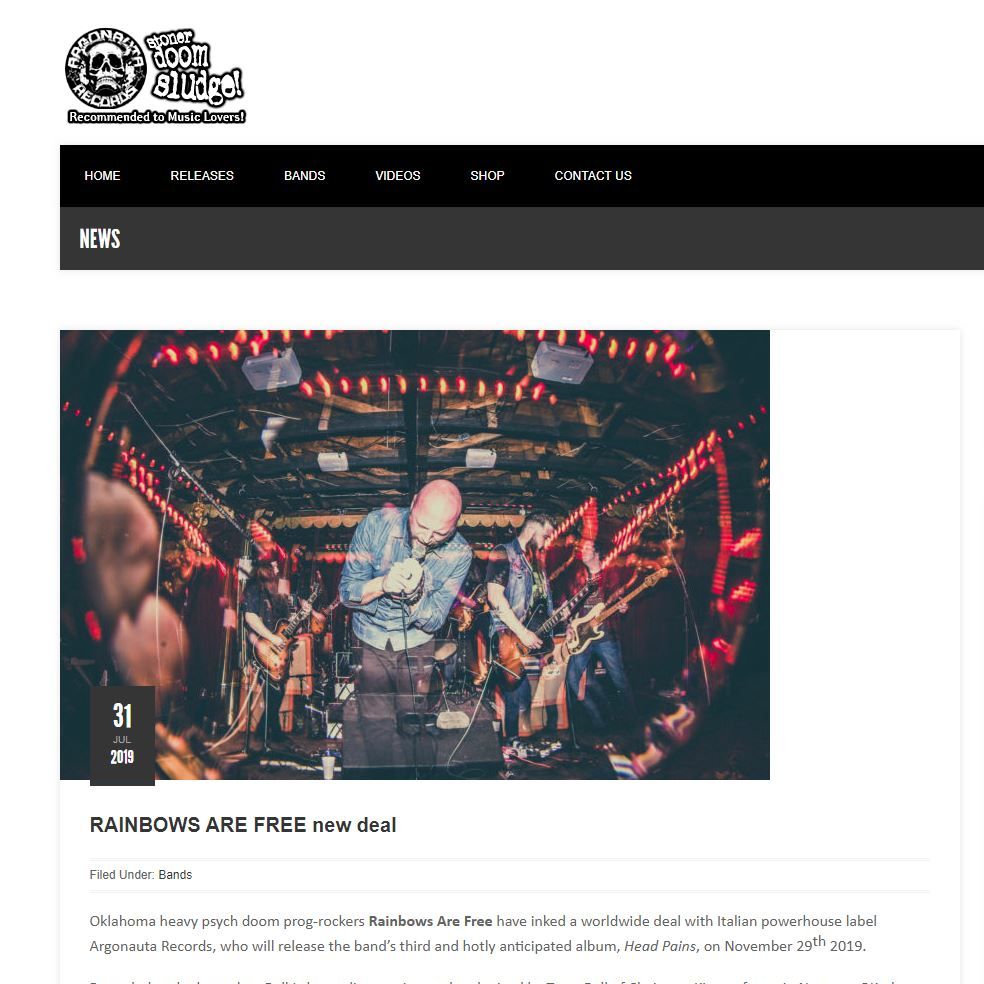 RAF signs to Argonauta Records with vinyl support from Horton Records
Add a subheading
Teaser track 'Shapeshifter' from new album - Head Pains!!!